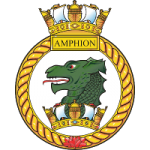 We at Amphion are using the Remind system to communicate with cadets, staff and parents/guardians.
This will be our primary means of communication and announcements. It is very important that ALL cadets, staff, and parents/guardians enrol in the system. This can be done via text message or email (see the link to the invitation below).
This will allow us to use a very flexible, but integrated, messaging system. The system was originally designed for schools but has been adopted by many cadet corps across the country, mainly due to the flexibility and the fact that it allows individuals the choice of receiving messages via SMS text message, email or through a dedicated App for iOS and Android. It allows for one central, unified hub to get messages out over the different methods vice sending text messages to some individuals, emails to others, etc.
One of the better features of this system is that it is secure – nobody sees any individual's phone number or email address, it maintains a history of all messages (minimizes the chance of inappropriate communication) and does not rely on a social media system to get announcements out to individuals/groups.
More information on the actual system is available at https://www.remind.com/features.
At Amphion, we intend to use it as an overall group for the entire corps, plus many subgroups – Cadet Divisions, Optional Training groups, competition teams, etc. Once cadets are signed up in the main group, we will copy them to other groups as appropriate.
Please do not place yourselves in sub-groups, let the administrators do it where necessary.

Amphion Specific Notes:
When you sign up, you will be asked if you are a student, parent or teacher.

if you are a cadet, select "Student"
if you are a parent, select "Parent"
if you are an officer or adult staff, select "Teacher"

Please use your real name in your signature so you can be placed in appropriate subgroups as necessary. If a name isn't known/recognized, it will be removed from the system.
For parents, if you could put something like "parent of cadet __________" in your signature, it will make administration of users much simpler.
Please DO NOT join any specific subgroups (classes). Users will be placed in subgroups as appropriate by an administrator.