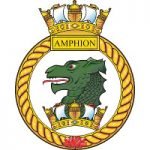 A Petty Officer Development Weekend will take place 9-11 March 2018 to develop leadership and instructional skills in the senior cadets. This is a multi-corps, tri-element training weekend, which should bring lots of new perspectives to the senior cadets.
PO2 and Above cadets are to report to AMPHION by 1900 (7:00 PM) Friday 9 March 2018 and will be dismissed at 1300 (1:00 PM) Sunday 11 March 2018.
Read Warning Order for specific information and Kit List.
Dress: C4 (STU)
Cost for the weekend is $25.00, including the ⚓🕱Pirate Mess Dinner🕱⚓ to be held on Saturday 10 March 2018.